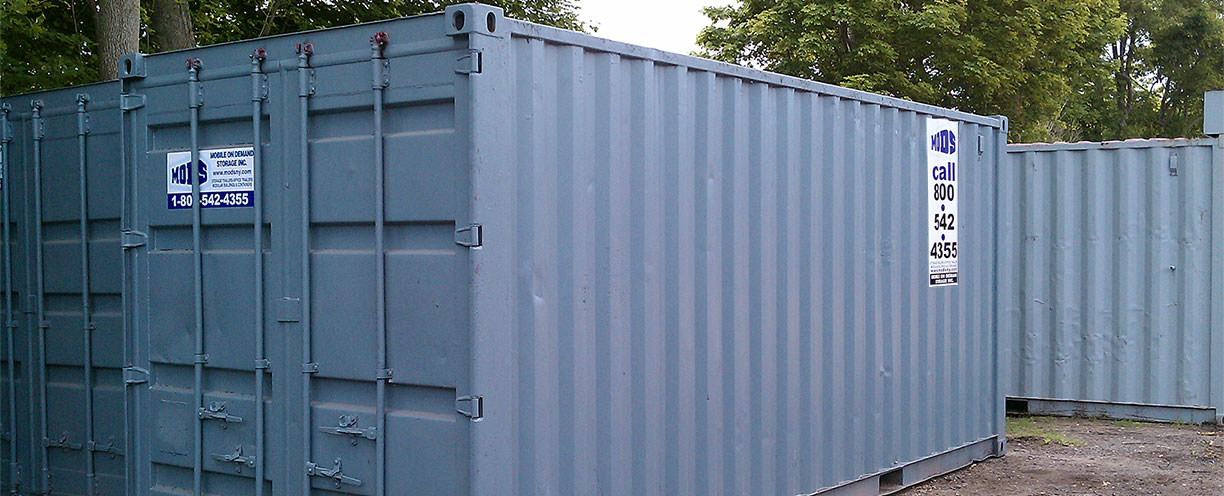 Looking for a shipping container near New York City (NYC)? For generations, organizations and individuals alike have trusted Mobile On Demand for shipping containers for sale, as well as shipping container rentals. 

How much does a shipping container cost? Our shipping container prices are affordable for almost any budget. 
About Our Shipping Containers for Sale near New York City (NYC)
Our shipping containers for sale are perfect for a variety of applications. Whether you're looking for shipping containers for sale for on-site storage, or you need a storage solution for equipment, inventory or other belongings, Mobile On Demand has what you need.

Benefits of Our Shipping Containers near NYC:
Secure Storage - Featuring Lockable Doors and a Durable Design to Protect Against Weather and Unauthorized Access
The Right Amount of Storage Space - Available in a Range of Shipping Container Sizes
For Short or Long Term Use


Shipping Container Rental Also Available

Do you need storage for a construction project or other short term uses? As well as shipping containers for sale, Mobile On Demand offers the shipping container rental you need. 

Get a shipping container rental at affordable rates. Whether you need a shipping container rental for a few days, months or a more long term (but not permanent) basis, Mobile On Demand offers secure storage for your budget. 
How much does a shipping container rental cost?

A Variety of Shipping Container Sizes

Which shipping container sizes make sense for your needs? The answer to this question depends on what you're trying to store. 
Our shipping container sizes include:

Find the Right Shipping Container Sizes for You

The knowledgeable and friendly professionals at Mobile On Demand can help assess your needs, assisting you in finding the right shipping container sizes for you.

Which Shipping Container Sizes Are Right For You?
Let's Talk
Call Us at 800-542-4355

Looking for Storage Containers? You're In the Right Place

Shipping containers are also commonly referred to as "storage containers." Whether you call them shipping containers or storage containers, Mobile On Demand has what you need. 

Our storage containers are available for sale or rental. 

How Much Does a Shipping Container Cost?
Shipping container prices vary based on individual customer needs. Due to a variety of factors, shipping container cost can be different from one shipping container to the next. Shipping container sizes, as well as advanced security features or other custom features, can affect shipping container prices. 
Get Shipping Containers Near New York City (NYC)

To get a free quote on shipping container prices that make sense for your needs and budget, contact Mobile On Demand. 

Contact Us